Events
Links are in PDF format unless otherwise stated.
Upcoming Events
Juneteenth Day
Saturday, June 18, 2022: 12:00 noon – 3:00pm
John A. Logan College, Waterfall Courtyard
Flyer with more information about Juneteenth Day
Past Events
2022
World Music & Food Day
Wednesday, April 13th, 2022: 9:30am – 2pm
Skylight Lounge & West Wing Entrance @ John A. Logan College
Flyer with more information about World Music & Food Day
Women's History Month Celebration – Panel Discussion
Wednesday, March 16th, 2022: 11am – Noon
Theme: "Women Providing Healing, Promoting Hope"
Flyer with more information about the Women's History Month Celebration – Panel Discussion
Spring Diversity Challenge Day
Wednesday, February 9th, 2022
Keynote Topic: "Stories of Bondage and Freedom in Egypt"
Panel Discussion Topic: Diversity Education and Inclusive Practice: A Lifelong Journey
Flyer with more information about Spring Diversity Challenge Day
2021
21 Day Diversity Challenge
Visit the webpages
View the Information Card (PDF)
View the Diversity Events Calendar (PDF)
National Hispanic Heritage Month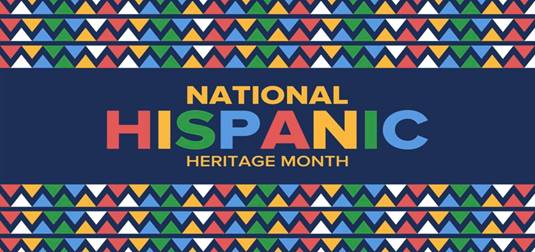 Hispanic Heritage Month Flyer (PDF)
John A. Logan College presents in celebration of the Hispanic Heritage Month: The New Latinos (1946-1965): The Latino Americans – Part of the Documentary Series by PBS: The Latino Americans (PDF)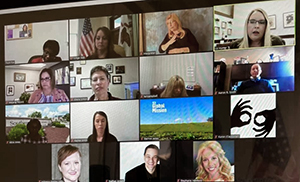 Valiant Women of the Vote:
Refusing to Be Silenced
A Panel Discussion – Free and Open to the Public
Wednesday, March 24th, 2021
11am-Noon on Zoom
View a PDF with more information about the event.
Valiant Women of the Vote PowerPoint Presentation
Women's History Month Celebration A Panel Discussion PowerPoint Presentation
Banjo Series A Historical Aesthetic Response to Africa
ZOOM: Wednesday, February 10, 2021
11:00am-12:00pm
View a PDF about the event
Slide Presentation (PDF)
Captioning Transcripts (PDF)
Zoom Recording of Presentation – Passcode: 420L&Eb3
2020
January
January 23th, 2020, Room E142
"Dream Out Loud" Open House
Diversity and Inclusion will celebrate the Rev. Dr. Martin Luther King Jr. Holiday with a welcome and open house titled "Dream Out Loud".
February
Black History Month – Keynote Presentation:
Topic: Re-Imagining Young Adult Justice (Sponsored by the Illinois Humanities Council Road Scholar Speaker Program)
Date: Wednesday, February 19th, 2020
Time: 11:00 -12:00 noon
Room: Batteau and Ivey
Presenter: Ms. Elizabeth Clarke, Ms. Betsy Clarke is the founder and President of the Juvenile Justice Initiative.
February 26th, 2020 Batteau & TDR
Diversity and Inclusion "Dream Out Loud" Entertainment Showcase – This is a wonderful opportunity for participants from JALC and the community to share creative expressions in the visual and performing arts and to deepen their understanding of the creativity, artistic and cultural expressions of the diverse racial and ethnic communities from which the college draws. The JALC Community has talented participants, so come and enjoy the show. We will have an essay contest, art contest, oratorical contest and an interpretive dance of peace contest.
Also, the 2020 Gandhi/King Peace Scholarship Writing entry will be selected from the essay contest for this event. The Illinois Community College Trustees Association (ICCTA) provides this scholarship ($1,000.00) to the student who best articulates the peaceful messages of Mahatma Gandhi and Dr. Martin Luther King, Jr. All students at ICCTA member colleges are eligible to participate in the competition. John A. Logan College is a member and may submit one entry per academic year. Students interested must participate in the "Dream Out Loud" essay or oratorical contest in order to be selected to participate and represent JALC at the state level of the competition to win the $1000.00 scholarship competition.
2020 ICCTA Gandhi / King Peace Scholarship – Nomination Form
March
Women's History Month Commemoration – March 24th, 2020, 11:00 – 1:00 PM Batteau & TDR
Theme: Valiant Women of the Vote
April
World Music and Food Day – April 15th, 2020 Conference Center
May
National Society of Leadership and Success Induction – May 6, 2020, Batteau & TDR
Multicultural Perspectives Series (MPS):
For our Spring MPS programming, we are offering a Diversity Book (Reading) Club. We will focus on authors and works that promote critical thinking within the realm of diversity and inclusion. The book club will host a discussion based on the themes and topics in the selected books. A list of books will be available.
This book club will offer an informal atmosphere for consciousness raising and collective intellectual engagement (just like the Multicultural Perspective Series).
Dates:
January 29 is our inaugural event: Discussion at 11:00 – 12:00 PM, Room-Terrace Dining Room (McCollum room)
February – Between the World and Me by Ta-Nehisi Coates
Dates: Monday, February 24th, 2020 & Thursday, February 27th, 2020, Room C123A
March – How the Garcia Girls Lost their Accent by Julia Alvarez
Dates: Wednesday, March 22nd, 2020 & Thursday, March 23rd, 2020, Room C123A
April – Angela's Ashes by Frank McCourt
Dates: Wednesday, April 22nd, 2020 & Thursday, April 23rd, 2020, Room C123A
May – The Absolutely True Diary of a Part-time Indian by Sherman Alexie
Dates: Wednesday, May 6th, 2020 & Thursday, May 7th, 2020, Room C123A
2019
2018
2017
2016
2015
2014
Previous Diversity Events