Get Microsoft Office Free!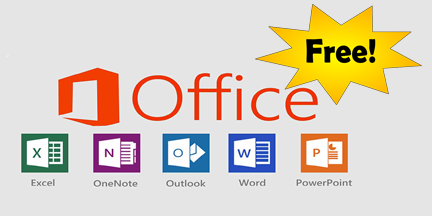 JALC students, faculty and staff can install the full featured Microsoft Office suite on up to five computers (Mac or PC) completely free of charge. This is part of the College's licensing agreement with Microsoft.
To install MS Office on a PC or Mac just click the following link or type " office365.jalc.edu " into any web browser. You'll be sent to a page that will let you install MS Office on the current computer. You may need to enter your JALC username and password.
You can also install MS Office Apps (Word, Excel, PowerPoint, etc.) on your phone or tablet for free from the Apple App Store or Google Play.