NetTutor
NetTutor @ John A. Logan College
Free Online Tutoring for John A. Logan College TRIO Students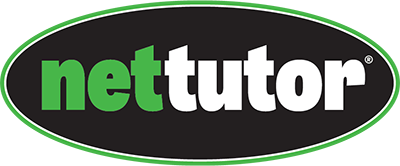 To access online tutoring, click on the NetTutor logo above.
3 Modes of Online Tutoring are Available to TRIO Students:
Ask NetTutor: Connect to a live tutor for immediate assistance.
NetTutor Q&A Center: Drop off a question and receive feedback from a tutor.
NetTutor Paper Center: Submit your paper, lab report, or technical writing for review.
Available Subjects:
Math and Statistics
Writing and English
Science (including Astronomy, Biology, Chemistry, Geology, and Physics)
Business (including Accounting, Economics, and Finance)
Foreign Languages (Spanish, French, Italian, and German)
Nursing
Computer Science
Psychology
Sociology
Political Science
Criminology
Anthropology
History
Philosophy
Technical Support:
Having trouble connecting to NetTutor? Below are the minimum requirements for accessing NetTutor.
Minimum Browser: An HTML5-compatible browser (Internet Explorer 10+, Chrome 28+, Firefox 28+, Safari 7+)
Internet Connection: 56k or greater
Security: Make sure cookies are enabled and pop-ups are allowed for www.worldwidewhiteboard.com.
Need additional assistance? Fill out a Customer Support Request.
NetTutor Online Tutoring is funded through John A. Logan College's Title VII Cooperative Grant.