Diversity and Inclusion
Upcoming Events
Spring 2023 Diversity, Equity & Inclusion Events (PDF)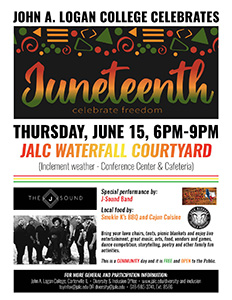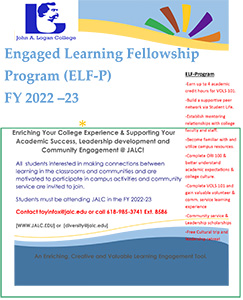 Diversity Challenge Video
Professional Development Day Video
Diversity Mission Statement
John A. Logan College recognizes that an ethnically, racially and culturally diverse composition of students and faculty enhances the education of all students and we, as educators, have a responsibility to provide a variety of learning opportunities which will prepare our students for success in a global environment.
Learn More About the Office of Diversity and Inclusion.
Upcoming Events
Past Events
Contact Diversity and Inclusion
Phone: (618) 985-2828 Ext. 8586
Email: toyinfox@jalc.edu
Click here for additional Diversity and Inclusion contact information.