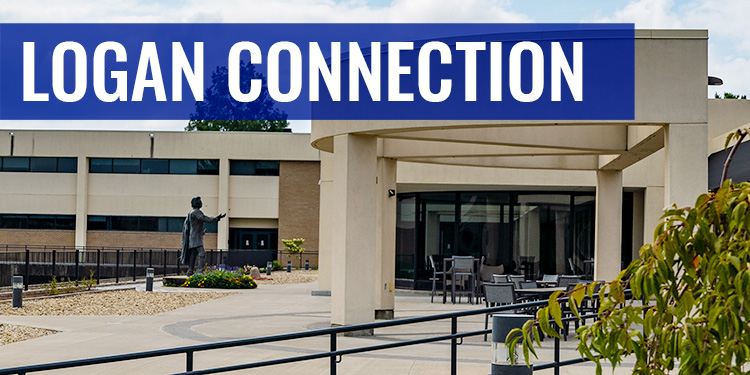 Visit the E-Newsletter Archive
January 2023 Newsletter
Message from Dr. Overstreet
Colleagues,
Spring semester is in full swing, and the College is charging ahead too! Last year was busy with construction and refurbishing continuing through the campus, the installation of permeant sculpture in the waterfall courtyard, and plans for another piece to be placed in the spring; our campus continues to get the upgrades it needs to reignite students and community to enjoy and learn here.
Looking back saw our enrollment numbers begin to climb back to pre-covid levels, and while we still have a great deal of work to do going forward, it is great to celebrate the work and efforts that many have espoused to make this so.
Our Leadership Academy is now in its second year, and by all accounts, the professional development sessions are going very well. A theme for next year will be to continue our collective journey of professional development and learning, and many will be attending conferences such as AACC (American Association of Community Colleges), the League of Innovation, where our Associate Dean of Liberal arts and Assistant Vice-President of Construction, Grounds, and Maintenance will be presenting. Others will attend the HLC (Higher Learning Commission) to prepare for our upcoming site visits and re-accreditation. We will continue our affiliation and attend the AFIT (Alliance for Innovation and Transformation) conference and workshops. Those who attend will be charged with transferring the knowledge they gain through brown bag sessions and forums.
Speaking of forums, we will continue to host forums with areas of interest presenting and, as always, leaving time for Q and A. Our new Shared Governance Council is fully operational thanks to the hard work of Rachel Sveda-Webb and other members of the Council.
We have reorganized many areas to streamline processes and procedures, and our Business office, IT, and Maintenance Departments continue to improve and adjust to the changing needs of students, faculty, and staff.
Yes, it has been a busy year, and I haven't even touched on all the events athletic events and special programs that have occurred. I know we are all looking forward to seeing what excitement we will have for this new 2023; graduation here on campus, construction projects getting off the ground, new programs, and new students. We are becoming more agile, providing more opportunities, growing, and learning as a community.
I am excited to start my third year at Logan as we Charge into the Future! Go Vols!
Regards, 
Kirk Overstreet, PhD. 



President, John A. Logan College
John A. Logan College Looks to Build on Momentum in New Year
John A. Logan College staff started their New Year's resolutions early. This past July, JALC President Dr. Kirk Overstreet held a retreat for his senior administrators. The two-day meeting resulted in the developing the College's five-year strategic plan. Cabinet members developed strategies and tactics for their departments that are reported quarterly.
"We sat down and discussed where we are, where we are headed, and where we need to be," said Overstreet. "This resulted in a long-range strategic plan and clear goals and objectives to achieve now. I am proud of what we have accomplished with some difficult obstacles, and I believe this plan keeps us moving in the right direction."
Overstreet added that 2022 saw the reversal of a downward trend in enrollment that had affected higher education across the country.
"A perfect storm of the pandemic and the economy has resulted in lower enrollment at community and 4-year colleges, but now we are seeing a reverse in that trend," said Overstreet. "Our staff has worked hard to remind people what a difference John A. Logan College can make in their lives. We just had a student graduate who was homeless and living in his car a year ago. Thanks to the opportunities he took advantage of here at JALC, he is on his feet and has a bright future ahead of him."
Fall Enrollment increased by 10.8 percent from the fall of 2021, and credit hours increased by 6.2 percent over the same period. The College initiated several tactics to help increase enrollment, including Saturday sign-ups and extending Student Services hours on Tuesday evenings to accommodate students that work during regular business hours. The office of College Readiness and Student Recruitment developed new opportunities to bring students to campus, including a STEM Day and High School Orientation Days for all eleven in-district high schools that were held on campus for the first time since 2019.
In addition to increased enrollment, the John A. Logan College Foundation awarded 513 scholarships during the fall semester totaling more than $850,000.
"We have been blessed that continued giving and sound money management have allowed us to continue supporting our students in pursuing their degrees," said Staci Shafer, Assistant Vice President for Advancement and the Executive Director of the Foundation. "Despite fluctuations in the stock market, we have been able to provide scholarships and continue to place the needs of our students first."
To help students facing food insecurities, the College converted a former office, in the Student Services Wing, into a new Food Locker. The Food Locker is a free service to students that provides nutritious on-the-go snacks for breakfast, lunch, and dinner with no questions asked.
In July, the Economic Development Administration (EDA) announced a $4.2 million grant to the College. The grant will be used to construct the John A. Logan College Career and Technical Center at the College's main campus in Carterville. The College has the matching funds for the project, and he hopes to begin construction over the next year.
"This facility will completely transform and modernize Career and Technical teaching and training abilities," said Overstreet. "The new facility will bring state-of-the-art tools and training opportunities providing a well-trained and well-educated community. Fostering new economic growth for the College's industry partners in southern Illinois."
In November, the College completed a pedestrian pathway project linking the College's main entrance to the College's Health Education Facility, Logan Fitness. Part of the project included moving the McCabe Bell Tower from the College's main entrance to the center of the parking lot visible from Illinois Rt. 13, thus making it the focal point of the campus. The relocation of the Belltower was in advance of a future project expanding the College's West Entrance. The project has been approved by the Capital Development Board and is expected to break ground sometime in the next two years.
The construction of the pathway, coupled with mandates in place due to COVID, resulted in events like graduation and Hunting and Fishing Days being moved off campus. Both events are scheduled to return to the Carterville campus in 2023.
"We are extremely thankful to our community partners that stepped in and hosted graduation and Hunting and Fishing Days when we could not have them on campus. With the parking lot completed, we are excited to announce that graduation and the nurse pinning ceremonies will return to campus this May and that Hunting and Fishing Days will again be on campus in September."
John A. Logan College's academic and athletic teams saw continued success in 2022. The Cyber Security Team, The Logan Defenders, advanced to the Mid-West Wildcard Tournament. The team competes regularly against and defeats four-year colleges and universities. The Men's Basketball Team advanced to the NJCAA National Tournament for the third straight year. In addition to going to the National Tournament, the team won a third consecutive Region 24 Tournament. For the second time in three years, the National Player of the Year was from John A. Logan College. The Vols are off to a fast start this season and are currently ranked in the top 10 nationally.
According to Overstreet, the College still faces challenges and uncertainty, but the planning and hard work that took place in 2022 now become the momentum for 2023.
"We have plans to do more to reach out to our students. We plan to modernize our image and branding and continue offering innovative programs that reach students where they are."
UPCOMING EVENTS
TOP NEWS STORIES OF 2022
Based on analytics, likes and shares, these are our top news stories of 2022.
THE YEAR IN PHOTOS