Early Childhood Education Program
Graduates of this two-year Early Childhood Education Program will be trained to provide education and care for children in public child care settings to include the following: maintaining a safe and healthy learning environment; providing experiences to promote physical, intellectual, social/emotional, and language/literacy development; using positive guidance/discipline strategies; establishing positive and productive relationships with families; and operating a well-run program for children that adheres to legal requirements and a professional code of ethics.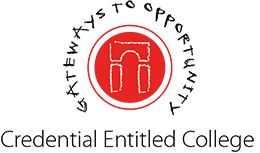 Students also receive hands-on training thru laboratory experience in our on-campus Preschool which is accredited by the National Accreditation Commission for Early Care and Education Programs. The Preschool is open to the public and offers full-time and part-time programs to toddlers, three year-olds, and four year-olds. Tuition assistance is available to qualifying families through the Child Care Resource and Referral Center. Our Preschool also offers Headstart Services and Pre-K For All. Students are also trained to provide important support services in elementary and secondary public schools as teacher assistants, school office assistants, school library assistants, and playground assistants.
Advisor
Additional Resources
To learn more about Gateways Credentials, Scholarship Program, and Great START go to the Gateways to Opportunity website: https://www.ilgateways.com/