A March for Mike
Published on October 28, 2022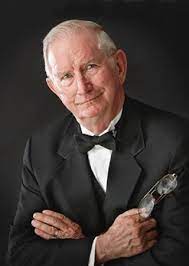 JALC Band and Orchestra to Pay Tribute to Late Band Director Mike Hanes
The John A. Logan College Band and Orchestra will perform a Fall Concert on Sunday, October 30, at 2 PM in the John A. Logan College Conference Center. Admission to the concert is free and will feature a mixture of classic arrangements and a special arrangement by band member Caleb Gomes, titled "A March for Mike," in honor of longtime Band Director Mike Hanes, who passed away in June.
"Mike's reach was so wide as the past Director of the Marching Salukis and then in retirement as the Director of the John A. Logan College Community Band. People wanted to be involved in the band to have the opportunity to work with Mike. He is greatly missed, and we hope to continue with his legacy," said Band Director Dannyel Norrington.
Doors will open by 1 PM. Due to parking lot construction on the JALC campus, attendees are encouraged to park near the E Wing entrance and enter through that door. There is limited parking behind the Conference Center as well.