JALC Celebration of Hunting and Fishing Days to Temporarily Relocate to the Du Quoin State Fair Grounds
Published on June 7, 2022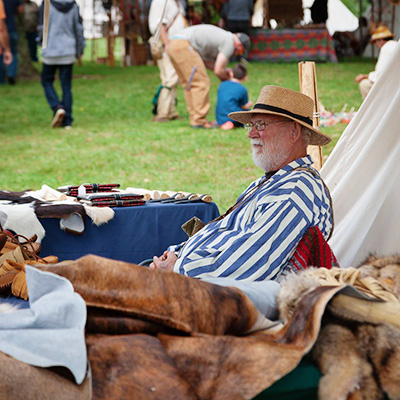 John A. Logan College and the Illinois Department of Agriculture, along with title sponsor Black Diamond RV, announce that the College's popular celebration of National Hunting and Fishing Days will temporarily relocate to the Du Quoin State Fair Grounds. The annual event is scheduled for September 24th and 25th, 2022.
Relocation is due to major construction projects planned to begin in the Fall on the College campus.
One project, a planned pedestrian walkway/parking lot resurfacing and drainage project, will eliminate the space needed for the event. The second project will directly impact one of the event's most popular attractions. Each year the Dwight Hoffard Pond is transformed into the McDonald's Kids Fishing Hole, and it has become one of the highlights of the event. The pond is scheduled to be dredged and is currently too shallow to be stocked with fish.
After canceling the event due to COVID restrictions in 2020 and reducing the size of the event in 2021, College officials were eager to bring the event back to full capacity in 2022. With the projects set to begin at the start of the Fall semester, organizers were faced with the possibility of canceling the event. But before officials had to make that difficult decision, the Department of Agriculture stepped in and offered to host the 2022 event at the Du Quoin State Fair Grounds.
College President Dr. Kirk Overstreet said, "Just as they did with the Graduation of 2021, the Department of Agriculture has offered their facilities to us so that we can continue this long-standing tradition, and we could not be more thankful."
Overstreet added, "This will be a fun event. The Fairgrounds offers the space and facilities to do many things that we cannot do on campus," said Overstreet. "We are thankful to Director Costello and the Department of Agriculture for their support, and we are looking forward to this partnership." A press conference and official announcement are forthcoming.