John A. Logan College Names New Police Chief
Published on April 30, 2021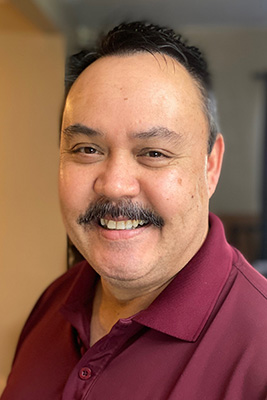 The John A. Logan College Board of Trustees has unanimously approved Southern Illinois University Police Sergeant Marion Allan Willmore as the College's new Chief of Police. He will take over as Chief on May 17. He replaces Interim Chief Stan Diggs, who has held the position since 2019.
Willmore brings over 26 years of experience as a police officer to his new position. A graduate of West Frankfort Community High School, he attended John A. Logan College, where he graduated with an Associate of Arts Degree. He received two Bachelor's Degrees from SIU, one in Psychology and one in Administration of Justice. He joined the Carbondale Police Department in 1994. While with the CPD, he served as a Juvenile Officer, JACO Housing Officer, Field Training Officer, Crime Scene Specialist, Special Response Team member, and Critical Incident Stress Debriefing Team member.
In 2002 he accepted a position with the SIUC Police Department. At SIU, Willmore served as a Hazardous Material Response Instructor, Less Lethal Force Instructor, Field Training Officer, General Investigations Detective, and as a Task Force Officer on the FBI Joint Terrorism Task Force. He was promoted to Corporal in 2012 and Sergeant in 2013. In 2018, Willmore became the CLERY Compliance Coordinator, Accreditation Manager, and Written Directives/Policy Manager for the SIU Police Department.
John A. Logan College President is excited to welcome the experienced officer to the College.
"We are pleased to welcome Chief Willmore to campus," said Overstreet. "Throughout the selection process, it became evident that his level of expertise and training will be an invaluable resource to the College."
Willmore understands law enforcement issues and plans to build strong relationships within the campus and southern Illinois community.
"The bright spotlight of public scrutiny is on the police profession like never before. We can either try to hide from it or use it as a catalyst to begin a genuine dialogue with all our community partners," said Willmore. "It is up to all of us in the profession to continue to learn and grow so that we may better serve the communities that have placed their trust in us. I truly appreciate and look forward to the opportunity to lead the JALC Police Department into the future."