Additional Resources for Students
Online Tutoring
The college is assessing our capabilities to offer academic support services remotely and will provide additional updates as they become available.
Library
Checked Out Items
For the time being, please keep any checked out books or other materials. We will extend due dates and waive any late fines.
Electronic Resources
JALC provides access to eBooks and databases on the library homepage. Students, Faculty, and Staff can access databases off-campus much in the same way they do on-campus. If you are accessing databases off-campus, simply click on the link for the database you wish to use. You will be automatically directed to a login page, prompting you to enter your Logan Volmail credentials.
Reference and Instruction
A Reference Librarian is available via email to answer questions, provide instruction, and help with research. Send inquiries to library@jalc.edu.
Additional Links
JALC Campus Bookstore
Students: Welcome back to JALC for the Fall 2020 semester.  If you need to buy textbooks and other bookstore supplies, please use the directions on the attached sheet. Books can be ordered for delivery to your house or for delivery to the College where you can pick them up. At this time, the bookstore hours of operation are posted on the bookstore website at www.jalcshop.com.​ These are the official hours. If you have any questions related to the bookstore, please contact them via phone at 618-985-6418 or via email at jalc@bkstr.com.
Instructions on Ordering Your Books Through the JALC Bookstore Website
---
Convert to purchase option (pay the difference between renting and buying and own the book without needing to ship it back):
If you originally rented your textbook online, you may convert the rental to a purchase online underneath your account.
If you rented in-store and wish to convert to purchase, please email jalc@bkstr.com with your name and phone number (do not include any payment information). I will contact you to arrange a convert to purchase payment remotely.
If you have any questions or concerns, please check this FAQ page:
http://bkstr.scene7.com/is/content/Bkstr/COVID-FAQspdf.
We appreciate your understanding during this time.
Transportation
Rides Mass Transit District will resume their usual JALC route for Fall 2020. More information is available at http://www.ridesmtd.com/john-a-logan-information/ or 877-743-3402.
Services Available at Centerstone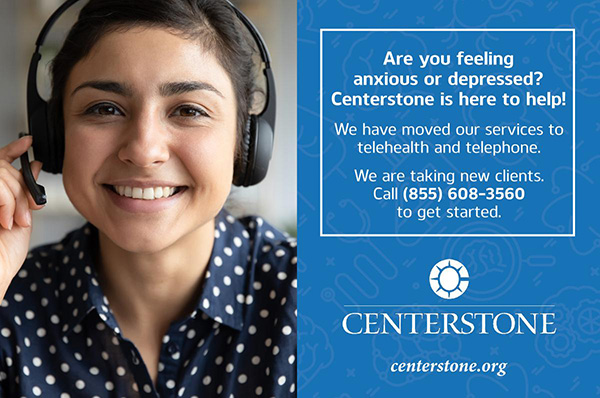 Centerstone provides help to those who are struggling with mental health issues and/or substance use disorders during the COVID-19 pandemic through telephone and telehealth sessions with our caring and expert professionals. Call (855) 608-3560 for help.